About us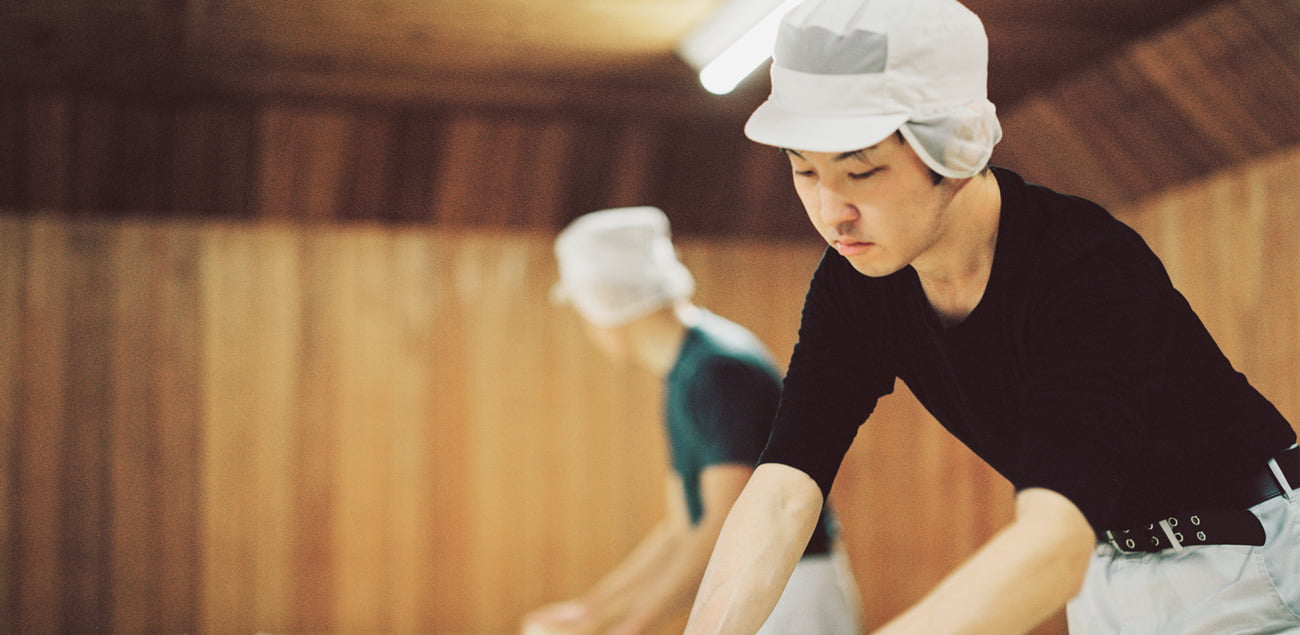 Kurabito
Currently, our team of five kurabito (brewers), including Toji (Master Brewer) and Factory Manager Kawaguchi, takes on the entire sake brewing process.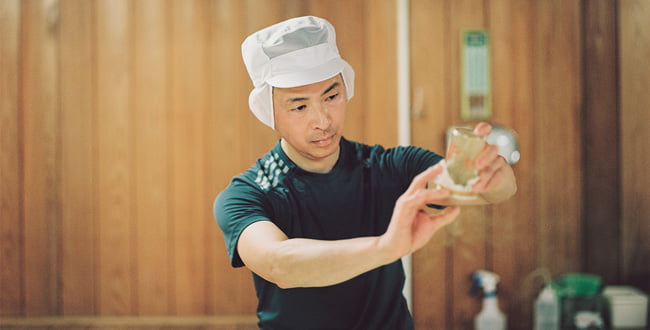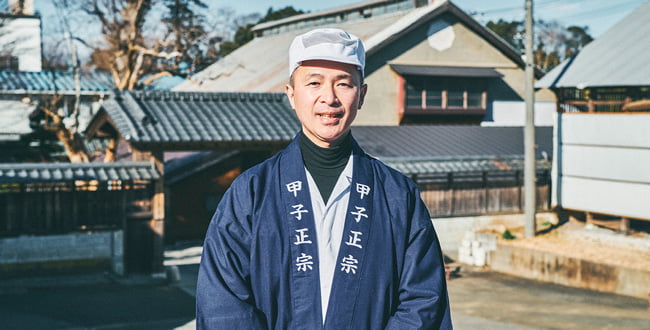 Koichi Kawaguchi
My name is Kawaguchi. As toji, my role ranges from planning the shikomi (mashing) to developing the composition of the sake quality, at the same time, managing the entire brewing process from the processing of raw materials and preparations of the koji, shubo, and moromi, and to the storage and shipping of the products. I am also responsible for the shikomi process. I engage in sake brewing with sincerity and diligence, believing in the philosophy of "wajo ryoshu 和醸良酒", which refers to the idea that harmony brews good sake, and good sake brews harmony. My sole objective is to produce palatable sake that naturally raises a smile on the faces of those that partake. We hope you will enjoy our carefully brewed Kinoene.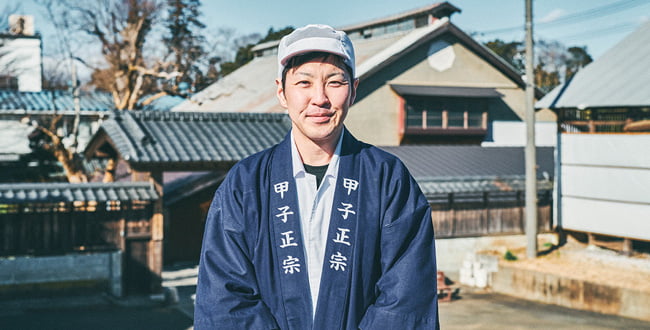 Masaru Kuramochi
I am Kuramochi, and I am responsible for making the koji. For six years after joining the company, I was doing sales. When I entered into brewing sake, I started from the steaming process, and now I have moved on to making koji. When it comes time for brewing season, I spear no effort to fulfill my duties to make quality koji. I want to do my best to brew sake that will make many sake enthusiasts say, "Kinoene is delicious!"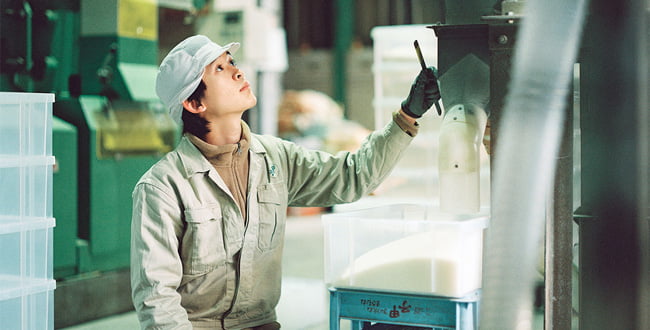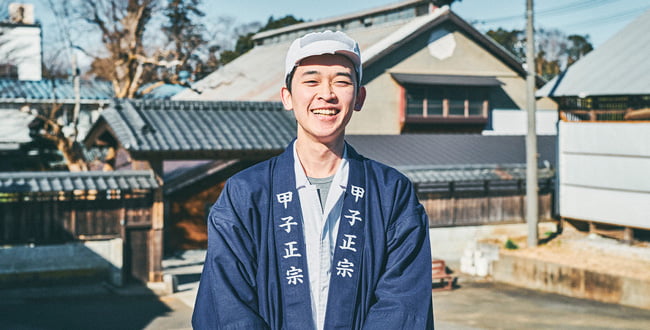 Yuta Sekiguchi
I'm Sekiguchi, in charge of polishing the rice. Sake is enjoyed all over the world, and this is something to be proud of. While I experience the pressure of being a part of its continuing history, as a kurabito, I also feel a sense of joy in being able to place myself in the process in which the rice I managed and polished transforms into sake. I am still in training, but I will work hard to deliver the exquisite taste of Kinoene to our customers. I would greatly appreciate your patronage.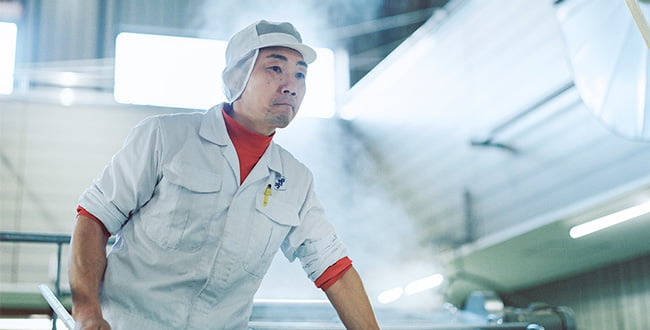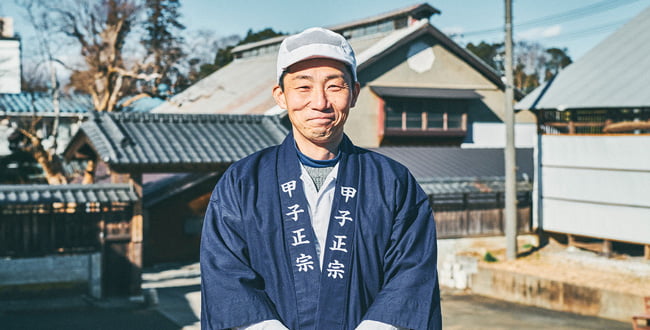 Yoshihiko Okitsu
My name is Okitsu, and I process the raw materials. There is a sake that is of great sentimental value to me––the Kinoene Apple. Every time this brewing season comes around, I become naturally inclined to contemplate the past and look ahead into the future. It is a fascinating sake.
The steaming and cooling processes may at times bear satisfactory results, while at other times, they may not turn out as expected. Would that affect the success of the finished sake or contribute to the pleasurable memories of those who partake? That I do not know. However, I believe my mission is to devote myself wholeheartedly to bringing together, committing to, and facilitating the efforts dedicated to brewing sake.